Choose from
Qualified Projects

only
All the projects in JSMinds come only from qualified companies
with a proven record of successful work with remote developers.
The Hottest Tech Stack
We choose the project only with the latest and the most interesting tech stack in the IT/startups world.
Experienced Teams Only
We carefully select experienced teams with a proven record of successful remote works.
Challenging Ideas
JSMinds are ambitious. And the best way to learn and grow is by working on interesting and challenging projects.
What
Other JS Minds

Like?
React Niche
JS Minds is a place full of trusted and highly qualifieddevelopers that are getting constantly connected to new job opportunities, as well as to each other.
Great Companies
Thanks to our qualifying process, you can access remoteopportunities from the hottest startups from London, Berlin, and Amsterdam.
Flexible Contracts
This is the place for projects you truly like.
From full-time positions to part-time roles. They choose what's best for their skills, interests, and lifestyle.
One-time Easy Application
Once you pass JS Minds recruitment, your application will stay here for as long as you want it.
You can also update it anytime you want.
Career Feedback
Even if you won't pass the JS Minds recruitment, but we' close to do that, we will send you useful feedback on directions you should take to become a better React developer.
Experts Support
Being JS Minds member means being part of one of the most valuable React community. You can count on our help and support during harder times and tough projects.
You are one of us.
Who can apply?
Only Experienced Developers

We require at least 2 years of commercial experience in React.

Our projects come from all around Europe and the World. This is why fluent English is a must-have.

Our goal is to create the best React community in the World. We seek people who can proactively help us to grow together
Become a JS Mind
To apply, fill in the form with all required data. Try to leave no empty fields. This will definitely fasten the recruitment process.

After reviewing your resume, you will receive an online task tailor-made to your presented skills.

If the task been done well, we will invite you for the online interview, in which we will have the opportunity to meet much better!
Our developers worked for: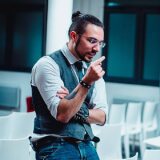 Fullstack Techlead Developper: Node React Apollo
React JS 10/10

JavaScript 10/10

TypeScript 9/10

Node.js 10/10
Senior React Team Leader and Trainer
React JS 10/10

React Native 5/10

JavaScript 10/10

TypeScript 10/10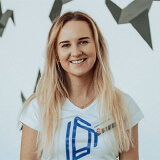 Senior UI / Front-end Developer and Trainer
Gatsby JS 9/10

React JS 9/10

JavaScript 8/10

TypeScript 7/10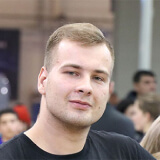 React & React Native developer with training experience
React JS 10/10

React Native 6/10

JavaScript 10/10

TypeScript 9/10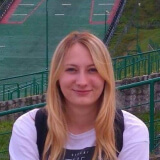 Senior UI / Front-end Developer with training experience
React JS 9/10

Design Systems 10/10

JavaScript 9/10

TypeScript 8/10
Expert React & TypeScript Developer
React JS 10/10

Next JS 9/10

JavaScript 10/10

TypeScript 10/10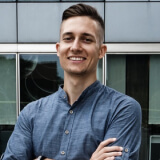 React & React Native Developer with team leading experience
React JS 9/10

React Native 7/10

JavaScript 10/10

TypeScript 10/10
Who is behind JS Minds?
JSMind been made by Pagepro - a React Rebels and JavaScript Superheroes that are delivering products and training hundreds of quality developers already for more than 11 years.